Larry D. Espel
Named Founder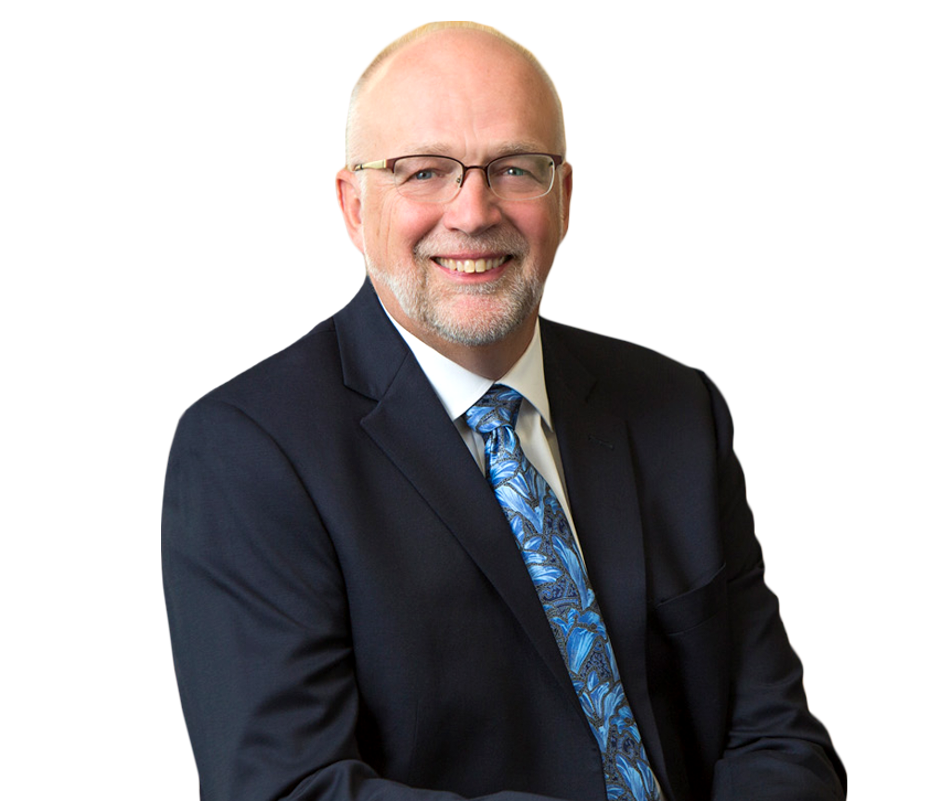 Overview
Larry Espel founded the law firm with Cliff Greene in 1993. For years, our most sophisticated clients asked Larry to serve as lead counsel in their high-stakes, complex disputes.
Larry's well-reputed practice included federal and state litigation in Minnesota and throughout the country. It involved class actions and multi-district lawsuits, arbitration, and administrative proceedings to resolve commercial, environmental, construction, products liability, and telecommunications disputes.
Larry was an experienced mediator and arbitrator, and was a Certified Civil Trial Specialist for 30 years. He also published articles and lectures in the fields of contracts, construction law, environmental litigation, and products liability.
Larry retired from the practice of law in 2020.
EDUCATION
J.D., University of Minnesota Law School, magna cum laude, Order of the Coif; Editor, Minnesota Law Review
B.A., Augustana College, cum laude
EXPERIENCE
Popham, Haik, Schnobrich & Kaufman, Ltd., Minneapolis, Minnesota; Chair of Litigation Department; Executive Committee
Law Clerk, United States District Court, District of Minnesota, The Honorable Earl R. Larson
Cases & Wins
CLASS ACTIONS
Sanders v. Ashland Inc. and Marathon Ashland Petroleum, LLC, (D. Minn.). Lead trial counsel for class action involving approximately 4,500 households in neighborhoods surrounding refinery and tank farm with allegations of personal injury and property damage and devaluation. Claims settled for nominal amounts on eve of trial
In re Baxter Healthcare Corporation Gammagard® Products Liability Litigation, MDL No. 95 1060 R (C.D. Calif.). Lead negotiator for class settlement in multi-district litigation with certified class of potentially thousands of recipients of immune globulin who have allegedly contracted hepatitis C.
COMMERCIAL LITIGATION
TomKat Ltd. Ptrp. v. Vukobratovich. Successful trial result following failed business arrangement having to do with gated vacation properties
City of Wheaton EDA v. Bank of the West. Settlement achieving cancellation of loans issued without statutory authority
Schaaf v. Residential Funding Corporation, et al, 517 F.3rd 544 (8th Cir. 2008). Defense of financial company and dismissal of class action by bond holder for insufficient loss causation
Hardin County Savings Bank v. City of Brainerd, __ F.Supp. 2d __ (N.D. Iowa 2008) (No. 08-CV-38-LRR). Defense of City and dismissal of claims by bond holder for insufficient loss causation
International Decision Systems v. GE Commercial Financial, File 27-CV-07-1767, Hennepin County. Defense of software customer on breach of contract claim and successful summary judgment order (Feb. 2008)
Crest v. Deloitte & Touche. Successful defense of accountants at trial of claims involving alleged errors in financial statements; and recovery of attorney fees for defense; affirmed in unpublished decision by Minnesota Court of Appeals, (Sept. 25. 2007) (A06-1230, A07-478, A06-1231); cert denied
CONSTRUCTION LITIGATION
City of LaCrescent v. Yaggy Colby. Prosecution of indemnity claim against designed following multi-million loss. Settlement for amount in excess of policy limits
Foster Wheeler v. University of Minnesota. Represented owner in litigation involving breach of $100,000,000 design build construction contract and 25-year steam supply management agreement. Case settled on eve of trial after successful motions for pretrial summary judgment
Casino Entertainment Corporation v. Cuningham Hamilton Quiter Architects. (Arbitration). Successfully defended architect in a three-week arbitration against claims for $7,000,000 arising out of costs over owner's budget
ENVIRONMENTAL LITIGATION
Minnesota Pollution Control Agency v. ASIG, (Agency investigation). Successful defense of company and dismissal of notice of violation triggered by surveillance videos
Soo Line v. Ashland, (D. Minn.). Defense of chemical company in litigation relating to former tenancy on edge of large railroad property for site involving soil and ground water contamination; assistance in negotiating participation in voluntary remediation program
Minnesota Pollution Control Agency v. Koch Petroleum Group, (Agency investigation). Represented company in investigation prompted by whistle-blowers and successfully negotiated comprehensive, multi-media settlement agreement
United States v. Millennium Inorganic Chemicals, Inc., et al. Represented company with two large facilities in multiple mediations, arbitrations, lawsuits and settlements involving adjoining properties, indemnity issues, successor owners, response actions, joint interim and permanent funding agreements, natural resource damage allegations and many other issues in one of the oldest superfund sites in the nation in Ohio, involving multiple neighboring industries on a stream that empties into a river and eventually Lake Erie
Larry's Recognition & Awards
Selected to Super Lawyers list, Minnesota Super Lawyers (2003-2020)
Named Local Litigation Star - Minnesota, Benchmark Litigation, The Guide to America's Leading Firms and Attorneys (2010-2018)
Winner of The Hennepin County Pro Bono Publico Award For Excellence By An Attorney in the Private Sector (2015)
Recognized as Minnesota State Bar Association North Star Lawyer for Pro Service (2012-2015)
Selected to list of the "Top 40 Business Litigation Super Lawyers," Minnesota Journal of Law and Politics (2009)
Distinguished Service Award, Children's Law Center (2006)