I strive to understand your business and goals so I can provide practical solutions for long-term success.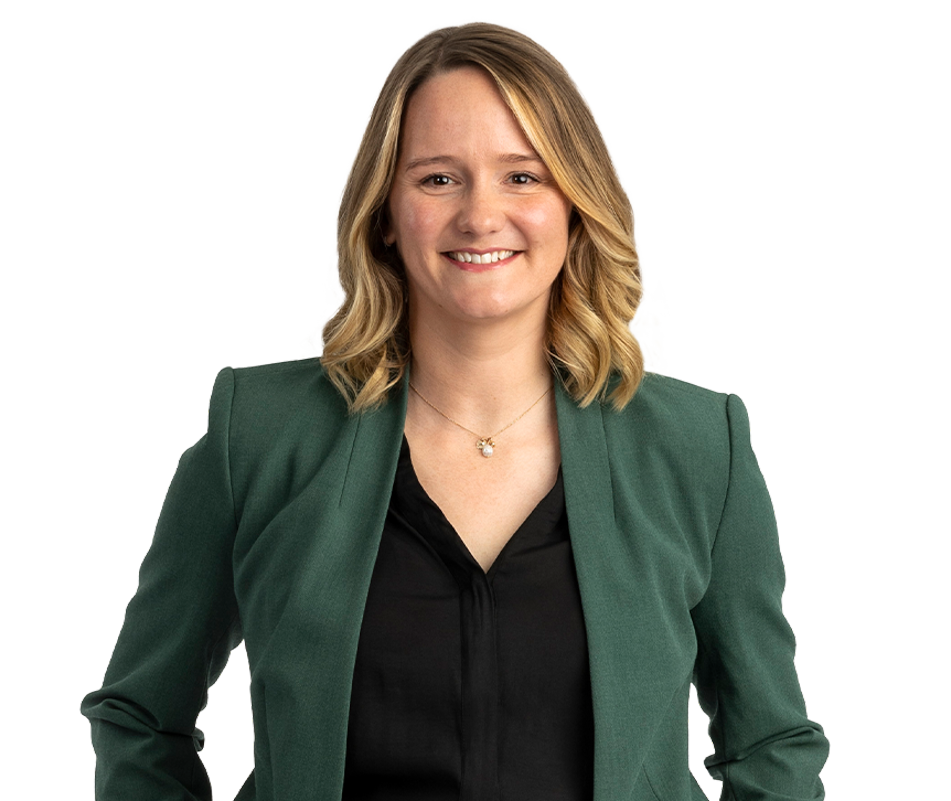 Overview
Emily represents companies in complex civil litigation as well as government and internal investigations. Emily's relationship-centered approach to serving her clients ensures she is effectively able to understand and then meet their business needs.
A thoughtful litigator, Emily advises businesses in a variety of practices, with particular experience in False Claims Act litigation, antitrust matters, and breach-of-contract actions of all shapes and sizes. Clients appreciate Emily's direct, focused, and practical approach, her ability to anticipate challenges, and her superb grasp of the court system. In Emily's practice, listening is key and she particularly enjoys partnering with her clients to understand their goals and objectives and strategizing together to identify the best path forward.
Before joining Greene Espel, Emily served as a law clerk to the Honorable David S. Doty of the U.S. District Court for the District of Minnesota. Prior to law school, Emily managed alumni relations for Carleton College and Hamline University.
EDUCATION
J.D., University of Minnesota Law School, magna cum laude, Order of the Coif; Managing Editor, Minnesota Law Review
B.A., Carleton College, History, cum laude
EXPERIENCE
Fredrikson & Byron, Associate
U.S. District Court for the District of Minnesota, The Honorable David S. Doty, Law Clerk
ADMISSIONS
U.S. District Court for the District of Minnesota
State Bar of Minnesota
AFFILIATIONS
Minnesota State Bar Association
Federal Bar Association, Minnesota Chapter
Emily's Recognition & Awards
Recognized as Minnesota State Bar Association North Star Lawyer for pro bono service (2021)
Minnesota State Bar Association Excellence in Employment Law Award, 2018
Emily's Community Involvement
Federal Bar Association, Minnesota Chapter

Co-Vice President of Membership (2023 – present)

Law School Outreach Committee, Co-Chair (2021 - 2023)

Board of Directors, Carleton Ultimate Fund, 2016-2019
Emily enjoys maintaining an active pro bono practice. She has represented pro bono clients seeking asylum in the United States and post-conviction relief from criminal sentences as well.
Because her husband is the type of guy who needs not only a grill, but a smoker, and pizza oven, and sous vide cooker (and the list goes on, and on), Emily's been able to stay in the "beginner" stage of her chef journey. But that means she's developed eating skills that rival many others. In addition to trying whatever home-cooked meal she can get her hands on, Emily enjoys exploring all of the amazing new and old-favorite restaurants that the Twin Cities are fortunate enough to call their own.
From literary fiction to science fiction à la N.K. Jemisin and Octavia Butler to historical non-fiction, you'll find it all on Emily's bookshelves. As an avid before-bed reader, sometimes it takes Emily a little extra time to get through a book (because yes, she has been awakened by the not-so-gentle slam of a book on her face after falling asleep); other times she's up way past her bedtime. Regardless of how long it takes, though, Emily never quits on a book and is always looking for the next one to add to her reading pile.
There's nothing quite like using every Magna-Tile you own to build an entire universe of structures . . . and then hearing the glee in your kids' laughter while they knock it all down. Whether it's a multi-leveled parking structure for hot wheels, or an elaborate home for dolls and other stuffed animals, Emily can build it with the help of her engineering-minded kids.