Storyteller, question-asker, advocate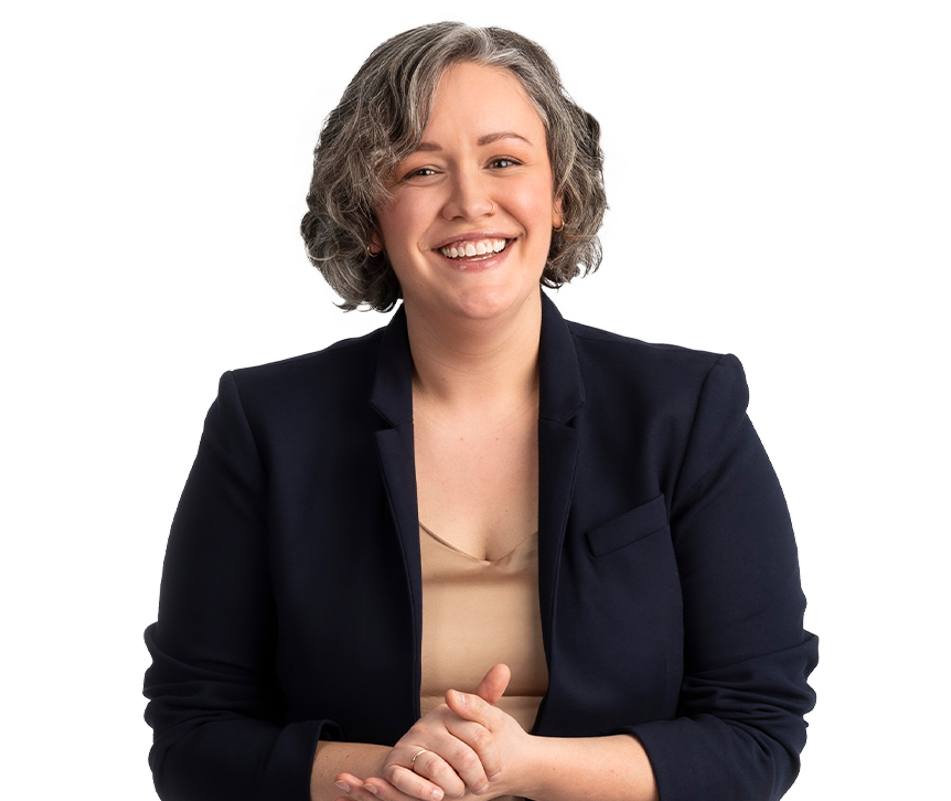 Overview
Erin Emory represents clients in complex litigation in both the public and private sectors.
Erin joined Greene Espel after clerking for Magistrate Judge Hildy Bowbeer of the U.S. District Court for the District of Minnesota. Erin has extensive knowledge of the court system in Minnesota and uses her clerkship experience as well as her exceptional writing abilities to assist clients in all stages of litigation. Erin comes from a family of journalists and she's a born question-asker—a talent she brings to bear in depositions, thorny discovery disputes, and strategy determinations.
Erin graduated from the University of Michigan Law School, where she was a recipient of the prestigious Darrow Scholarship. During law school, Erin worked as a legal intern for the U.S. Attorney's Office for the Eastern District of Michigan and as a legal intern for Human Rights First in Washington, D.C. Erin was the Editor-in-Chief of the Michigan Journal of Gender & Law and a founding board member of the Gender Violence Project, a student organization addressing sexual violence.
EDUCATION
J.D., University of Michigan Law School
B.A., University of Minnesota – Twin Cities, English Literature and Religious Studies, summa cum laude
EXPERIENCE
Law Clerk, United States District Court, District of Minnesota, The Honorable Hildy Bowbeer, Magistrate Judge
ADMISSIONS
State Bar of Minnesota
U.S. District Court for the District of Minnesota
AFFILIATIONS
Federal Bar Association
Minnesota Women Lawyers
Hennepin County Bar Association
Minnesota State Bar Association
Erin's Recognition & Awards
Campbell Moot Court Competition, University of Michigan Law School, Quarterfinalist
Erin's Community Involvement
Board of Directors, American Constitution Society Minneapolis-St. Paul Lawyer Chapter (2023)
Board of Directors, In the Heart of the Beast Puppet and Mask Theatre (2023-present)
Erin is an active community member and advocate. She maintains an active pro bono practice focused on helping refugees and asylum seekers escape persecution and rebuild their lives.
Before joining Greene Espel, Erin worked for a variety of nonprofit organizations, including Domestic Abuse Project, American Refugee Committee, and Merrick Community Services.
Erin's creativity and love of learning new skills allow Erin to build her dream house, blister by blister. Rarely a weekend goes by that Erin isn't tackling some new project. From installing insulation and refinishing floors, to painting cabinets and making curtains, Erin's fingerprints are all over every home she has lived in. Someday she'll enjoy a cup of coffee on the sofa without making a mental list of potential home improvements—maybe.
Armed with a natural curiosity and a few cooking subscription services, the opportunity for delicious food is endless. Erin loves hosting and cooking, but obviously, eating great food is the best part. Erin is always ready to try out a new recipe. The more elaborate, the better. But Erin also values efficiency and informed decisions, so she's become a savvy review reader too.
Erin loves exploring new places and taking on new challenges—and there's nowhere better to do that than a national park. Our national parks are special. That realization was cemented for Erin when she hiked to Angel's Landing, the highest point in the canyon in Zion National Park. It was a thrilling and terrifying experience, but she'd do it again in a heartbeat—just, next time, with more water.