Nicholas Scheiner
Attorney
I help clients find the facts that matter most and develop solutions that support their larger goals.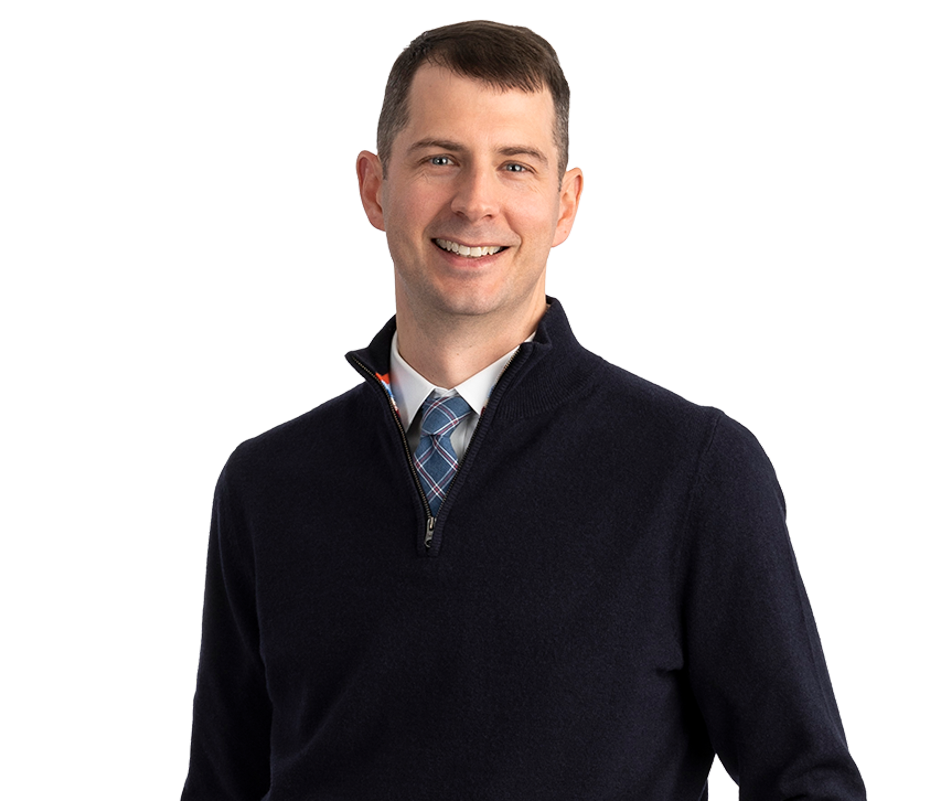 Overview
Nick Scheiner represents companies, institutions, and public entities in internal and government investigations, enforcement actions, and complex business litigation across a variety of industries.
Nick has developed a diverse litigation practice, representing clients in an array of industries, including health care, consumer technology, education, mobile software, and manufacturing. Whether in high-stakes multidistrict litigations or smaller scale private business disputes, clients appreciate Nick's practical, levelheaded approach to all aspects of litigation. Nick understands that being an effective litigator is not about having the loudest voice, but the most credible.
Formerly a Special Agent with the Federal Bureau of Investigation in Manhattan, Nick also has extensive experience conducting investigations and communicating with government agencies. Nick has applied that experience in client-initiated internal investigations, civil enforcement actions by federal and state agencies, and criminal investigations for clients in a host of industries, including health care, telecommunications, consumer technology, and renewable energy. Nick's breadth of experience allows him to work closely with clients to understand their businesses and to develop strategies for conducting investigations and engaging with government agencies that take into account their unique business risks and sensitivities.
Nick has also maintained an active pro bono practice, representing, among other clients, a journalist injured by a police projectile when reporting on the protests following George Floyd's murder, indigent tenants in disputes with abusive landlords and property managers, a prisoner alleging violations of his First Amendment rights by corrections officers, and a prisoner convicted by a non-unanimous Louisiana jury, in partnership with the Promise of Justice Initiative.
EDUCATION
J.D., Stanford Law School; Editor-in-Chief, Stanford Journal of Criminal Law and Policy
M.A., University of California, Los Angeles, East Asian Studies
B.A., University of Florida, Mathematics and East Asian Languages and Literatures
EXPERIENCE
Gibson Dunn & Crutcher, LLP, Associate
U.S. Attorney's Office for the Northern District of California, Law Clerk
Federal Bureau of Investigation, Special Agent
ADMISSIONS
State Bar of Minnesota
State Bar of California
U.S. District Court for the Northern District of California
AFFILIATIONS
American Bar Association
Federal Bar Association, Minnesota Chapter

White Collar Crime Committee Co-Chair (2022-present)
Nick's Practice Areas
Cases & Wins
Class Actions
Obtained favorable settlement for major consumer technology company in class action alleging fraud related to mobile phone software.
False Claims Act and Health Care Litigation
Defended multiple managed care health plans in connection with False Claims Act investigations by the Department of Justice Civil Fraud Section, U.S. Attorney's Office, State Attorney General's Office and HHS-OIG relating to alleged improprieties in plans' implementations of plans' alleged implementation of the Affordable Care Act.
Secured dismissal with prejudice of all False Claims Act claims against automotive parts manufacturer in qui tam action alleging violations of the False Claims Act.
Represented publicly traded healthcare provider in multi-state parallel criminal and civil False Claims Act investigations by U.S. Department of Justice.
Products Liability
Obtained partial summary judgment followed by eve-of-trial settlement for manufacturer of consumer and industrial products in case alleging design defect, manufacturing defect, and failure-to-warn claims relating to computer dust remover.
Internal Investigations
Conducted internal investigation into allegedly fraudulent reporting of performance measures by a Chinese subsidiary of a multinational telecommunications company.
Conducted internal investigation into allegedly deficient internal accounting systems for major computer hardware manufacturer.
Conducted internal investigation and assessment of email fraud prevention controls for enterprise software company, involving remote interviews of employees in multiple foreign countries.
White Collar Criminal and Regulatory Defense
Conducted internal investigation for consumer technology company in response to grand jury subpoena, leading to government declination to prosecute.
Represented major renewable energy producer in criminal investigation by Department of Justice Environment and Natural Resources Division and U.S. Attorney's Office.
Local Government Defense
Obtained complete summary judgment for City of Eden Prairie in lawsuit asserting claims for improper denial of planned unit development application and regulatory takings.
Public Sector Internal Investigations
Conducted internal investigation into allegations of construction contract bid rigging and retaliation on behalf of public entity.
Nick's Recognition & Awards
2021 Attorney of the Year, Minnesota Lawyer
2022 "Up & Coming Attorney," Minnesota Lawyer
Selected to Minnesota Rising Stars list, Minnesota Super Lawyers (2022-2023)
Listed in Best Lawyers: Ones to Watch (2023-2024)
Nick's Community Involvement
Nick maintains an active pro bono practice, with the below representative successes:
Together with co-counsel obtained six-figure settlement from the City of Minneapolis for independent journalist Linda Tirado, who was blinded in one eye by a police projectile during protests after George Floyd's murder.
Obtained favorable settlement in 42 U.S.C. § 1983 action on behalf of prisoner alleging violation of First Amendment rights by correctional officers.
Brought quiet title action on behalf of elderly client, resulting in rescission of fraudulently obtained grant deed from title to family home.
Represented Afghan individual who assisted U.S. military as contractor in connection with application for Special Immigrant Visa.
Inspired by his father's skill as a carpenter, Nick likes to unwind with woodworking projects in his basement workshop. Nick tries to learn a different skill or use a new tool with each new project.
After four months working in a Los Angeles bike shop in 2008, Nick has never been able to stop tinkering with his (or his family's) bikes. Nick loves seeing his two boys cruise around the neighborhood on their two-wheeled creations.
Summers in Nick's native Florida were easy to take for granted; not so in Minnesota. From April through September you'll find Nick in his garden planting vegetables and native plants, pulling weeds, and learning from his mistakes.