Experienced Litigator, Investigator, and Advisor.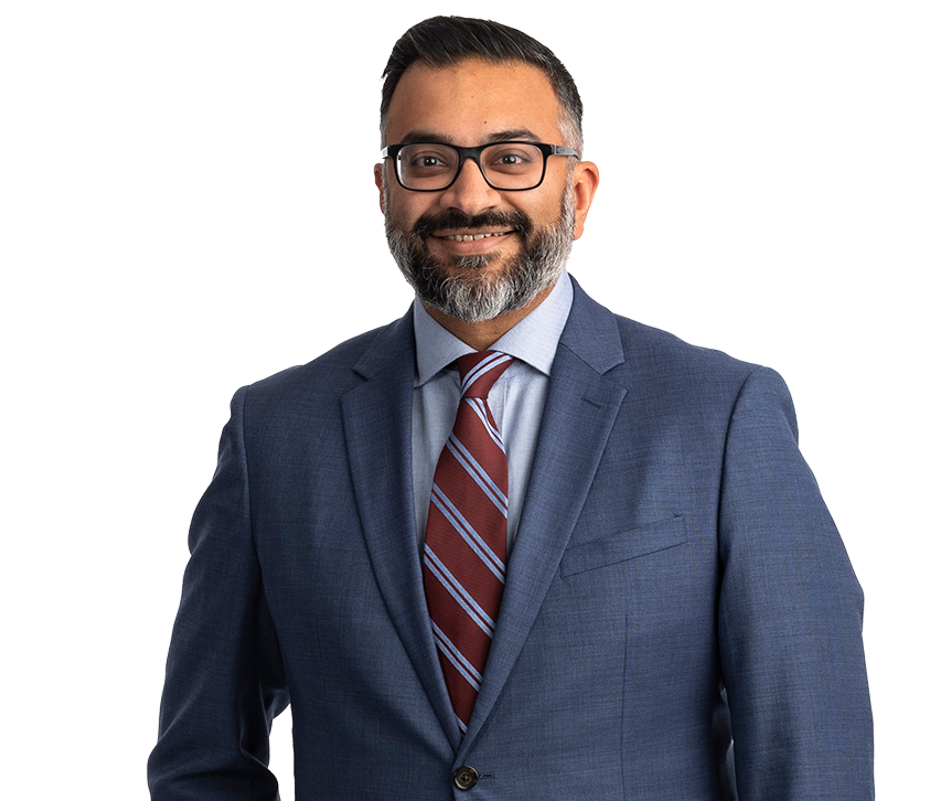 Overview
Surya Saxena is a former federal prosecutor and former in-house counsel who leads case teams in government enforcement actions, internal investigations, white collar criminal cases, and complex civil litigation.
Surya has tried over a dozen cases before federal and state juries and argued multiple times before the Eighth Circuit Court of Appeals. He has led investigations and government enforcement matters as a prosecutor, an in-house attorney, and in private practice. He distills the complexity of complex problems into clear recommendations for clients.
Surya leads investigations and litigation in a wide array of matters, including government enforcement actions, fraud and embezzlement, anticorruption, regulatory compliance, healthcare, and money laundering. He also investigates and leads criminal defense teams in white collar criminal matters, regulatory inquiries, and Attorney General enforcement matters. Surya's litigation and investigations experience includes civil and criminal matters involving the False Claims Act, the Foreign Corrupt Practices Act, the Anti-Kickback Statute, the Food, Drug, and Cosmetic Act, the Bank Secrecy Act, and more. Surya has previously been recently recognized for his trial advocacy by Minnesota Lawyer, which named Surya and his former colleagues 2018 "Attorneys of the Year."
Surya leverages his experience as an Assistant U.S. Attorney and as an in-house counsel to predict a clients' needs, assess risks, drive litigation and settlement strategies, and provide actionable counsel to both organizational and individual clients.
EDUCATION
J.D., Georgetown University Law Center, cum laude
B.A., University of Minnesota – Twin Cities, Political Science, with distinction
EXPERIENCE
UnitedHealthcare, Senior Associate General Counsel, affirmative litigation and investigations
United States Attorney's Office – District of Minnesota, Assistant United States Attorney
Dorsey & Whitney, Associate
ADMISSIONS
U.S. District Court for the District of Minnesota
State Bar of Minnesota
AFFILIATIONS
Federal Bar Association, Minnesota Chapter

Board of Directors (2019-present)

Affinity Bar Association Liaison (2021-present)
Charitable Grant Committee, Co-Chair (2018-2021)
White Collar Crime Committee, Co-Chair (2017-2018)
Surya's Practice Areas
Cases & Wins
As A Federal Prosecutor:
Investigated, tried, and briefed and argued the appeal in United States v. James Carlson, et al. [i.e., the Last Place on Earth], 12-cr-305 (DSD/LIB) (D. Minn.), one of the first-in-the-country prosecutions of synthetic cannabinoid and cathinone distribution. The case involved complex expert testimony in the areas of chemistry and pharmacology, and included FDCA and Money Laundering charges. An audio recording of the appellate argument is available at http://media-oa.ca8.uscourts.gov/OAaudio/2015/10/142986.MP3 (beginning at 31:08).
United States v. Dooling, 17-cr-87 (PAM/SER): Lead trial counsel at seven-day trial of owner of renewable energy company who defrauded farmers out of approximately $13 million.
United States v. Ruzicka, et al. [i.e., the Starkey Laboratories Fraud Trial], 16-cr-246 (JRT/SER): Co-counsel at two-month long trial of former executives who embezzled approximately $20 million from Starkey Hearing Technologies, Inc.
United States v. Seng Xiong, 16-cr-167 (SRN/HB): Co-counsel at three-week long trial of defendant who defrauded Hmong community members out of approximately $1.7 million by promising them he had secured a new Hmong homeland in Southeast Asia.
Investigated use of the "dark web" to facilitate money laundering, drug trafficking, and other illegal activities.
Investigated international money laundering, money transmitting businesses, and money services businesses.
Conducted investigation involving alleged False Claims Act and Foreign Corrupt Practices Act violations.
As An In-House Counsel:
Conducted privileged ethics and compliance investigations based on alleged wrongful termination, regulatory and statutory violations, and government contract violations.
Investigated healthcare fraud allegations including Anti-Kickback Statute violations, False Claims Act violations, Covid-19 diagnostic-related fraud, cost-share waivers, billing fraud, provider licensing, etc.
Managed response to government, administrative, and regulatory investigations, including civil investigative demands, False Claims Act investigations, Attorney General inquiries, and agency requests.
Represented the company in connection with government and law-enforcement interviews of employees.
Managed litigation involving $100-plus million dispute between health insurer and pharmaceutical company involving alleged fraud resulting from False Claims Act settlement of Anti-Kickback Statute violations.
Managed litigation involving alleged Covid-19-related laboratory billing fraud.
Developed affirmative recovery strategies for health insurer involving alleged breach of contract, fraud, Civil RICO, unfair competition, and state statutory violations.
As A Private Practitioner:
Represented individual criminal defendants accused of bank fraud, embezzlement, and healthcare fraud.
Conducted internal investigations for organizational defendants involving alleged healthcare fraud, wrongful termination, compliance and ethics policy violations, and securities fraud.
Civil litigation experience involving wage and hour issues, minority shareholder oppression, intellectual property licensing, breach of contract, and more.
Surya's Recognition & Awards
2019 Diversity & Inclusion Honoree, Minnesota Lawyer
Named a 2018 "Attorney of the Year," Minnesota Lawyer
Surya's Community Involvement
Appointed to the Minnesota Sentencing Guidelines Commission (2023)
Minnesota Urban Debate League, Board of Advisors
Mid-Minnesota Legal Aid, Board of Directors
Liverpool's motto is also his client service model: "You'll Never Walk Alone"
Surya loves visiting far-flung locations. Turkey, India, and Italy are his favorite destinations so far.
From 90s alternative to the latest TikTok earworm, you can always count on Surya to join you for some live music.
NEWS &
UPDATES
September 11, 2023
Surya Saxena Appointed to the Minnesota Sentencing Guidelines Commission
Read More
December 6, 2022
City of Golden Valley Releases Findings of Greene Espel's Police Misconduct Investigation
Read More
EVENTS &
PRESENTATIONS
June 16, 2022
Surya Saxena to Present at Minnesota CLE's 2022 Health Law Institute
Read More
February 16, 2022
3 Strategies for Effectively Examining Witnesses, Co-Presenter, Minnesota CLE