Jenny Gassman-Pines
Attorney
Experienced advocate. Incisive leader.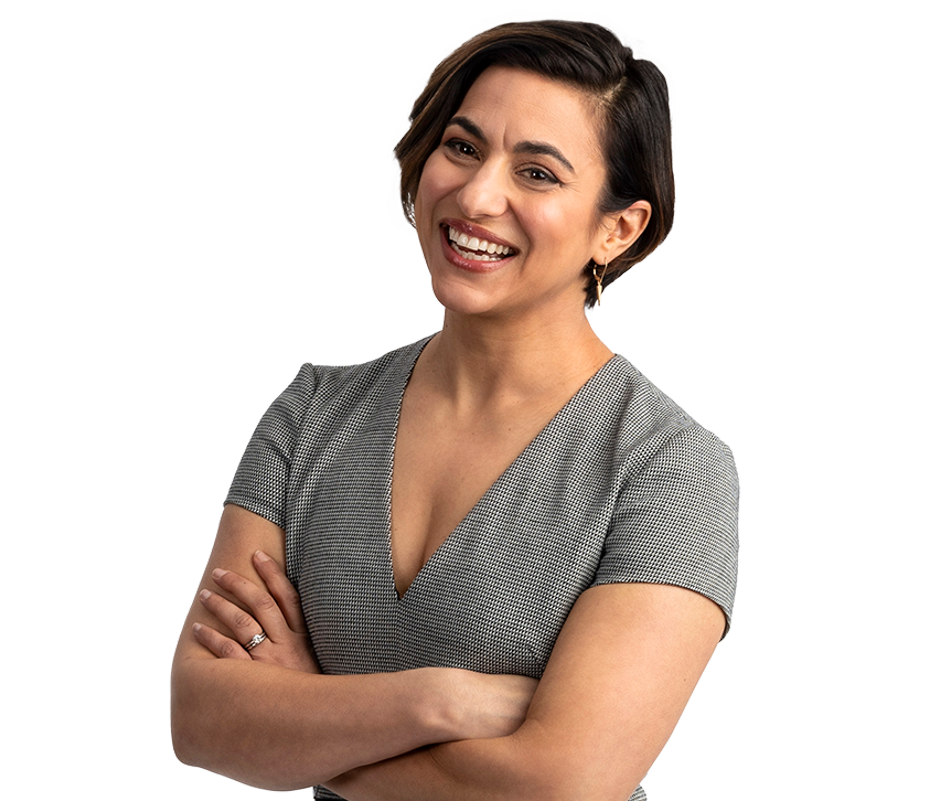 Overview
Jenny Gassman-Pines is an experienced trial lawyer and fierce legal advocate.
Clients hire Jenny to lead their trial teams, arbitrate multimillion-dollar disputes, and advise C-suite executives of large, multinational companies. They commend her in-depth mastery of the facts and the law, which enables her to develop winning case strategies and convince judges and juries to side with her clients. Jenny's advocacy skills are matched by her ability to connect with clients and witnesses, particularly in matters involving sensitive issues or difficult personalities.
Many of Jenny's cases involve the defense of employment claims in court and agency settings, including claims of wrongful termination, discrimination, whistleblower violations, retaliation, and violations of non-competition and non-solicitation agreements. Jenny also regularly conducts internal investigations into allegations of employee misconduct ranging from threats of violence to sexual harassment and misconduct. And she represents executives who are separating from employment.
As one of the founding members of Greene Espel's Diversity, Equity, and Inclusion practice, Jenny works with clients to develop proactive and incisive strategies to avoid litigation and disputes in employment relationships and to improve their workplaces more generally. As part of this practice, Jenny teaches award-winning trainings on unconscious bias, providing non-biased feedback, and fostering inclusion in the workplace.
EDUCATION
J.D., University of Minnesota Law School, magna cum laude, Order of the Coif; Law and Inequality: A Journal of Theory and Practice, Editor-in-Chief; Staff
B.A., Wesleyan University, Honors in English and Women's Studies, Phi Beta Kappa
EXPERIENCE
Robins, Kaplan, Miller & Ciresi L.L.P.
Minnesota Supreme Court, Chief Justice Russell Anderson, Law Clerk
ADMISSIONS
U.S. Court of Appeals for the Eighth Circuit
U.S. District Court for the District of Minnesota
State Bar of Minnesota
AFFILIATIONS
Federal Bar Association
Minnesota State Bar Association
Hennepin County Bar Association
Minnesota Women Lawyers
Twin Cities Cardozo Society
Jenny's Practice Areas
Cases & Wins
Employment
Lead arbitration lawyer for Fortune 100 company defending against wrongful termination, breach of contract, gender discrimination, and defamation claims by senior executive leading to decision in client's favor on all counts after two-week arbitration.
Grant of summary dismissal of wrongful termination and breach of contract claims by senior executive.
Successful defense of discrimination and wrongful discharge claims filed by a terminated broker against his financial services employer. Lawsuit voluntarily dismissed in exchange for client-defendants' agreement not to enforce court sanctions imposed. Paul v. Blaylock Robert Van, LLC, et al., Case No. 13-cv-04068 (N.D. Ill 2015)
Non-Compete Disputes and Litigation
Lead lawyer in case in which court granted preliminary injunction in client's favor in Ohio Federal Court after two-day evidentiary hearing regarding former employee's breach of restrictive covenants. (S.D. Ohio 2021)
Defeated motion for temporary restraining order in action in which plaintiffs alleged that client tortiously interfered with plaintiffs' contract with client's newly-hired employee. Medtronic, Inc. and Medtronic USA, Inc. v. Ernst, Nevro Corp., Case No. 16-cv-244 (D. Minn. 2016)
Commercial Litigation
Successfully argued motion seeking anti-suit injunction, convincing court to enjoin opposing party from pursuing overlapping claims in a different venue. CRA Holdings Corporation v. Chandler Industries, Inc., Case No. 13-cv-21-868 (Tenth Judicial District, MN 2023)
Lead arbitration counsel in confidential breach-of-contract dispute, leading to favorable result for client. (AAA 2021)
Co-lead trial lawyer defending Fortune 100 company against allegations of breach of contract and fraud, including successful defense verdict. (Virginia 2018)
Successful arbitration of confidential contract dispute regarding allegation that client breached contract and was entitled to multi-million damages award. Arbitrator denied all of claimant's claims and awarded client damages on client's counterclaim for breach of contract. (AAA 2016)
Successful motion for judgment on the pleadings in membership dispute between members of two limited liability corporations. Court ordered defendants to sell their membership interests to client. Kulesa v. Whitcomb, Novak, Case No. 82-cv-16-3199 (Tenth Judicial District, MN 2016)
Products Liability
Team member on products-liability case for Fortune 100 company in which we defeated plaintiff's punitive-damages motion, won partial summary judgment, obtained a comparative-fault verdict form that allowed the jury to consider the fault of other parties not named in the lawsuit, narrowed plaintiff's expert opinions, and achieved favorable results on motions in limine before reaching a courtroom-steps settlement.
Trial lawyer, including cross-examination of key expert witness, defending claims of employer liability regarding allegations of sexual misconduct in Ramsey County jury trial. Matter resolved during trial. (2018)
Successful resolution of several products-liability actions against Fortune 100 company across multiple venues.
Successfully argued appeal in negligence case and convinced court to recognize for the first time that the sport of snow tubing is an inherently dangerous activity. Grady v. Green Acres, Inc., 826 N.W.2d 547 (Minn. Ct. App. 2013).
Jenny's Recognition & Awards
Listed in The Best Lawyers in America (2021-2024)

"Lawyer of the Year" (2023)

Recognized as a "Labor & Employment Star – Minnesota" by Benchmark Litigation (2019-2020)
Listed in POWER 30: Employment Law by Minnesota Lawyer (2021-2022)
Selected to Super Lawyers list, Minnesota Super Lawyers (2018-2023)

Selected to Top 100 Super Lawyers list, Top 50 Women Super Lawyers list, Minnesota Super Lawyers (2022-2023)

2022 Diversity & Inclusion Honoree, Minnesota Lawyer
Recognized as Minnesota State Bar Association North Star Lawyer for pro bono service (2015-2019)
Selected to Rising Stars list, Minnesota Super Lawyers (2012-2016)
Wesleyan University Service Award, presented to volunteers who have given sustained or significant service to Wesleyan University (2013)
Arthur T. Pfefer Memorial Award, Twin Cities Cardozo Society (2009)
Outstanding Achievement Award in Employment Discrimination Law, Minnesota State Bar Association, Labor & Employment Law Section (2006)
Baldwin Fellowship, awarded to the member of the senior class who shows the most promise of becoming an outstanding lawyer and public spirited citizen, Wesleyan University (2003)
Camp Prize, awarded for excellence in English Literature, Wesleyan University (2003)
Jenny's Community Involvement
Jenny has a robust pro bono practice, providing legal services to those who otherwise couldn't afford them. Her work has involved fighting for justice, freedom, and human dignity on behalf of her clients. Jenny is particularly proud of her work representing college-aged women who reported sexual assault or relational abuse to their colleges, preventing them from being deposed by their perpetrator's legal counsel in the context of litigation in which they were not parties.
Jenny also volunteers with organizations focused on women's rights. From 2019 to 2021, Jenny served as Board Chair of Planned Parenthood of Minnesota, North Dakota, South Dakota Action Fund (the PPMNS Action Fund), which mobilizes supporters of all parties to defend and increase access to family planning services, safe and legal abortion, and fact-based, medically accurate sexuality education. PPMNS AF helps elect lawmakers who advocate for policies and programs that support reproductive freedom and fights dangerous bills and regulations that limit access to comprehensive reproductive health care.
Board of Directors, Planned Parenthood of Minnesota, North Dakota, South Dakota Action Fund (Board Chair, 2019-2021; Director, 2012-present)
Twin Cities Cardozo Society Steering Committee (2021-present)
Board of Directors, Minnesota Continuing Legal Education (2019-present)
Circle of Women Committee, YWCA of Minneapolis (2012-2015)
Board of Directors, Jewish Community Action (2008-2014)
Co-Chair, One Hour of Sharing Associates' Campaign, Mid-Minnesota Legal Aid (2011-2013)
On sunny Minneapolis mornings, Jenny loves to walk, run, and bike Minneapolis's Chain of Lakes (and to swim in them during the precious few months when they're not frozen). Favorite races include the YWCA Women's Triathlon and the TC 10 Mile (her stretch race). Before sunrise? Peloton! #YWCAWomensTri #PeloLawMoms
Inspired by the Great British Baking Show, Jenny can often be found creating gluten free treats in her home kitchen. Jenny is currently working to develop a cake recipe worthy of entry in the Minnesota State Fair baking competition.
Decades ago, you might have found Jenny on the stage as one of the four little swans in Swan Lake, in a studio as a fellowship student at the Ailey School, or in one of Wesleyan University's practice rooms rehearsing for Lin Manuel-Miranda's senior thesis. Today, you're more likely to find her belting show tunes in the car with her daughter or enjoying a show at one of the Twin Cities' theater and dance venues.
NEWS &
UPDATES
August 17, 2023
Best Lawyers Recognizes 16 Greene Espel Attorneys on the 2024 Best Lawyers and Best Lawyers: Ones to Watch Lists
Read More
July 18, 2023
16 Greene Espel Attorneys Recognized on the Minnesota Super Lawyers and Rising Stars Lists
Read More
EVENTS &
PRESENTATIONS
May 18, 2023
Jenny Gassman-Pines and Davida Williams to Present at Minnesota CLE's 2023 Employment Law Institute
Read more
February 4, 2021
Ethics in the Time of COVID-19, Minnesota CLE (May 15, 2020; December 4, 2020; February 4, 2021)
ARTICLES &
PUBLICATIONS
January 12, 2021
Why the Legal Profession Is the Nation's Least Diverse (And How to Fix It)
Read More
January 1, 2021
Co-Author of Why the Legal Profession is the Nation's Least Diverse (and How to Fix It), Vol. 47 Mitchell Hamline L. Rev.